RPG is a well-established, independent firm of chartered accountants based in central Manchester.  The firm continues to grow and in March 2021 Crawfords Chartered Accountants joined the RPG team. The amalgamation has provided RPG with the springboard to strengthen and develop the firm's position within its target markets.
RPG has built and maintained its reputation by providing excellent client service and commercial advice for over 100 years, and for building long term relationships with its clients.  We have many long standing clients who have been advised by the firm over several generations.
The client base is primarily owner managed businesses (OMBs) ranging from start-up businesses to those with revenues in excess of £350million.  We work across a range of industry sectors with a number of key specialisms, and provide a full range of accounting and advisory services. We are a credible alternative to our larger peers.
There are approximately 70 people based in the Manchester office and a further 15 people in the St Asaph, Denbighshire office, where RPG Chartered Financial Planners have their administrative hub.
RPG is located in the Deva Centre off Trinity Way and our spacious, characterful, open plan offices are based in a converted brewery.  Our building has recently been fully refurbished to ensure a modern and comfortable working environment for all of our team.
The training and development of our team is fundamental to our ethos and culture.  We fully support our team members who are following ACA and ACCA training programmes using national training providers. Personal development plans are created for each team member as part of the annual appraisal process, focusing on their specific needs, career aspirations and goals, we always encourage and support progression within the firm.   In addition to agreeing personal development plans with each individual, we also have more informal training sessions: 'Learning Lunches: Really Positive Growth'," with internal and guest speakers covering topical issues and sector specific news and updates.  These sessions, along with an individual's personal development plan, will help to encourage team members to become commercially focused business advisers.
We're also a great place to work! Despite the impact of the COVID-19 pandemic and the restrictions that followed, we continued to enjoy social activities including a weekly social call and quiz, and continued our quarterly social activities including a comedy night, wine tasting, race nights and casino nights via Zoom.  Now that we can meet up face to face, we have already booked an afternoon social event in June 2022, and during March 2022 we held a half day team event combining soft skills training and team based activities.  We also often have walks at lunch time and informal social events after work.  Within the refurbished office there is now a dedicated breakout area so our team members can enjoy lunch away from their desks and meet up with colleagues.
Post COVID, we have adopted a hybrid working approach and can offer three days in the office or at clients' premises and two days working from home.  However we have found that many of our team prefer to be the in the office each day, which we are happy to accommodate. We are keen to be flexible with our team and work in a way that plays to our strengths.
Our team is encouraged to 'dress for their day' which generally means business casual for office days and more formal office attire when seeing clients in the office or visiting their premises. You will find below details of our current vacancies. However even if we don't have a vacancy right now, we'd still love to hear from you, so please send us your CV and covering letter to info@rpg.co.uk.
Current positions
Meet some of the team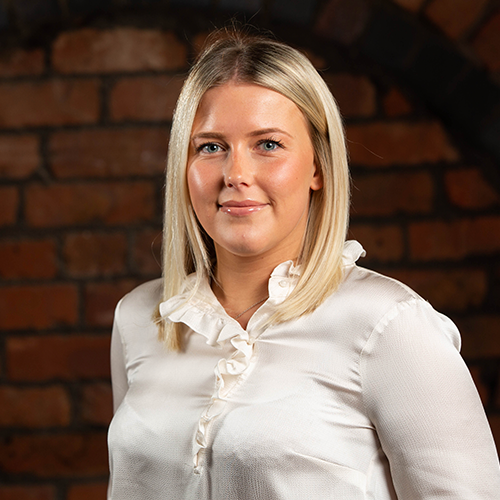 Annabel Howarth Business Services Team
Annabel Howarth
"I'm Annabel and I joined the Business Services team as a Semi-Senior in October 2021 having previously spent the last 6 years working and studying to be a chartered accountant.
I chose to join RPG because I had heard a lot of good things about the firm and after my interviews it was obvious to me that the company had a really good culture.
I love working here because it is very organised, there are lots of opportunities for me to progress and different types of work to get involved in.  The office has a lovely happy vibe which I really enjoy.
As I am still studying for my ACCA exams, RPG's hybrid working system of being able to work at home for two days a week has really helped me fit home studying into my schedule.  Then I take study leave around the exam periods. It is all working really well!"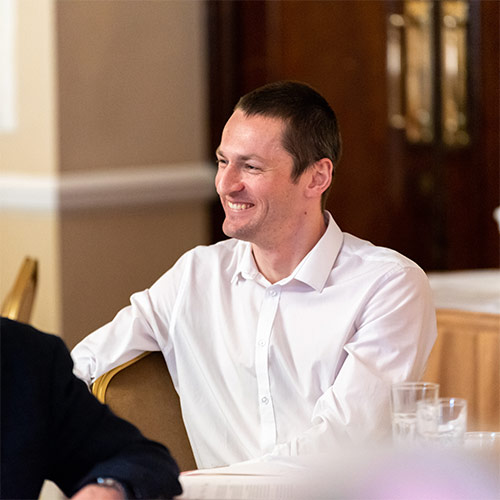 Matt at the Away Day in March 2022
Matt Hurst
"Hi, I'm Matt Hurst and I joined RPG as an Audit Manager in December 2021 – in fact strictly speaking, that is when I returned to RPG. After graduating from Bangor University in 2015 I joined RPG as an ICAEW trainee and qualified as a Chartered Accountant in 2018. I left RPG in December 2019 to join a regional accountancy practice before returning to RPG two years later.
My decision to return was heavily influenced by the personal development and progression opportunities that had arisen as a result of the recent expansion of RPG along with the number and variety of new clients that the firm has won.
I am now an Audit Manager which means that I am responsible for the day to day management  of a number of our audits, managing the team, liaising with the client and making sure that all of the deadlines are achieved. I work closely with the Senior Statutory Auditors as well as other colleagues across the firm.
Since returning to RPG, I have enjoyed getting to know the new clients and catching up with colleagues old and new. There is a great team ethic as well as a fantastic social side.  It's really good to be back."
We have received an excellent service from the team at RPG for well over 20 years. We particularly appreciate RPG's real interest in our company and suggestions for improvements. The service RPG provides goes well beyond what we could expect.  The attention to detail and the prompt, professional service the team provides means that we are reassured that should we require urgent or unusual advice, the team will provide it. We would have no hesitation in recommending RPG.
Executive Chairman - SheffProp
I would like to thank RPG for your unbelievable help, assistance and friendship for over 40 years. Nothing has ever been too much trouble. Words alone are insufficient, and I think that the same would apply to my former colleagues and my family who have also come to rely on your advice and guidance.
Founder - Neville Johnson Offices
We have worked with RPG for many years, for good reason. They are not only extremely knowledge but they really take the time to get to know you as customers and also as people. This really makes a difference, as whilst it is of course important that you receive great service, which we do, it's also essential to work with professionals who you can really trust and who go out of their way to know your business as well as you do, giving ultimate comfort that you are all striving towards the same goals. I cannot recommend them highly enough.
Kids Allowed
"RPG have always been our first point of call for advice on accounting, tax and financial regulatory matters and indeed have become an additional sounding board for both myself and my colleagues on strategic matters. The consistently high quality and timely advice they provide is very important to us."
Chief Financial Officer - ProofID
"As a family business we have been using Royce Peeling Green as our accountants for over 25 years. We have always been impressed with their expertise and depth of knowledge in all financial areas required to help run our business. There is an obvious understanding and trust between the two companies which leads to proactive approach to guide us with short and long-term financial planning. We have found everyone at Royce Peeling Green to be very approachable providing us with the reassurance that they will always provide a professional response in a timely manner."
Managing Director - Manchester Slate Ltd
RPG have now acted for our various companies for over 15 years. Their advice and commercial attitude in dealing with Tax, Audit and general businesses matters has always been of high quality and queries dealt with promptly. The team at RPG are experts in their field, they understand the SME market place well. They have been involved in all our corporate transactions, from setting up of businesses, ongoing support of our management teams through to being part of the team that negotiated the successful sale of a group company.
Genesis Group International
We have received a first rate service from RPG over many years. We appreciate their attention to detail and the timely, professional and pro-active advice they provide. We would have no hesitation in recommending the team at RPG.
Managing Director – Ribble Packaging Limited