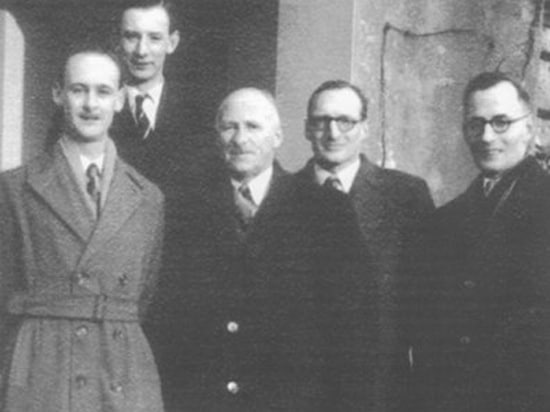 1911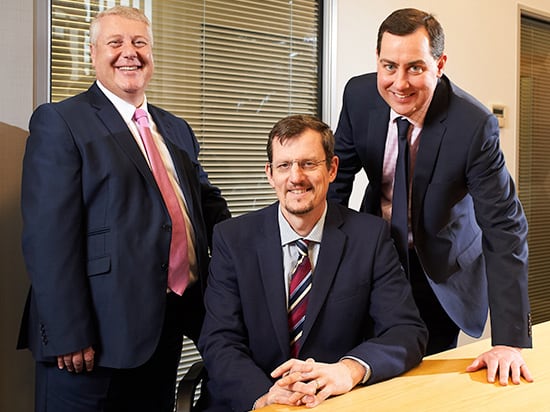 2019
As trusted chartered accountants, our aim is to take the time to get to know you and your business, so that we can help you make fully informed commercial decisions.  Our relationships with clients truly matter.
RPG's roots can be traced back to Ernest Royce who set up the business in 1911. Over the past 100 years, we've become one of the best-known and highly respected firms of Chartered Accountants in the North West and North Wales.
Naturally, we are proud of our heritage. However, our commitment to technology, proactivity and a director-led approach means we are always looking to the future.
On 31st March 2021 we opened another new chapter when we were joined by Manchester based Crawfords Chartered Accountants which has a similarly long history.  We are delighted to welcome our new colleagues from Crawfords and their clients to RPG. We have known and respected the partners of Crawfords for many years and we can see the perfect fit between the two firms.  We are very positive about the future development of the firm.
Personal
Typically, we work with people who require assistance navigating our increasingly complex taxation system and advice on ways to minimise their liabilities.
We offer:
Business
From start-ups and high-growth businesses, to those with higher turnovers which require an audit we work with all types of business.
We offer:
We work very hard to ensure that your interests are at the heart of everything we do. Coupled with our director-led approach that means many of our relationships with both clients and other professionals date back many decades.
If you would like to understand how a proactive and director-led approach can make a difference to your and your business, please don't hesitate to get in touch.
Get in touch
We have received an excellent service from the team at RPG for well over 20 years. We particularly appreciate RPG's real interest in our company and suggestions for improvements. The service RPG provides goes well beyond what we could expect.  The attention to detail and the prompt, professional service the team provides means that we are reassured that should we require urgent or unusual advice, the team will provide it. We would have no hesitation in recommending RPG.
Executive Chairman - SheffProp
I would like to thank RPG for your unbelievable help, assistance and friendship for over 40 years. Nothing has ever been too much trouble. Words alone are insufficient, and I think that the same would apply to my former colleagues and my family who have also come to rely on your advice and guidance.
Founder - Neville Johnson Offices
We have worked with RPG for many years, for good reason. They are not only extremely knowledge but they really take the time to get to know you as customers and also as people. This really makes a difference, as whilst it is of course important that you receive great service, which we do, it's also essential to work with professionals who you can really trust and who go out of their way to know your business as well as you do, giving ultimate comfort that you are all striving towards the same goals. I cannot recommend them highly enough.
Kids Allowed
"RPG have always been our first point of call for advice on accounting, tax and financial regulatory matters and indeed have become an additional sounding board for both myself and my colleagues on strategic matters. The consistently high quality and timely advice they provide is very important to us."
Chief Financial Officer - ProofID
"As a family business we have been using Royce Peeling Green as our accountants for over 25 years. We have always been impressed with their expertise and depth of knowledge in all financial areas required to help run our business. There is an obvious understanding and trust between the two companies which leads to proactive approach to guide us with short and long-term financial planning. We have found everyone at Royce Peeling Green to be very approachable providing us with the reassurance that they will always provide a professional response in a timely manner."
Managing Director - Manchester Slate Ltd
RPG have now acted for our various companies for over 15 years. Their advice and commercial attitude in dealing with Tax, Audit and general businesses matters has always been of high quality and queries dealt with promptly. The team at RPG are experts in their field, they understand the SME market place well. They have been involved in all our corporate transactions, from setting up of businesses, ongoing support of our management teams through to being part of the team that negotiated the successful sale of a group company.
Genesis Group International
We have received a first rate service from RPG over many years. We appreciate their attention to detail and the timely, professional and pro-active advice they provide. We would have no hesitation in recommending the team at RPG.
Managing Director – Ribble Packaging Limited